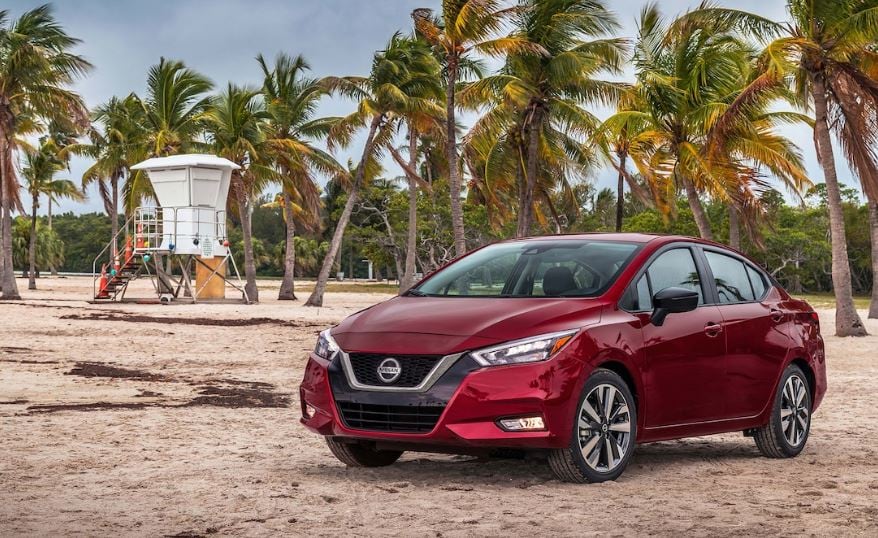 Looking for a new car? Luckily there's no need to search your phone for the best Nissan cars near me because you can just head over to our Woodhouse Place Nissan dealership near Blair, NE. We carry a wide selection of new Nissan cars as well as used models. And, we encourage you to try out the 2020 Nissan Versa because this versatile, affordable sedan is lots of fun to drive.
2020 Nissan Versa Details
Discover the 2020 Nissan Versa to experience a smooth ride with the fuel-efficient 1.6-liter engine with modern continuously variable transmission.
Model details
Engine: 1.6-liter engine
Power: 122 horsepower, 114 lb-ft torque
Transmission: Continuously variable, or CVT
You'll also discover this model's aerodymanic exterior styling surrounds a calming, refined interior complete with sophisticaed design and intuitive controls. Another nice feature not found on other sedans is the split folding rear seat and pass-through trunk.
Once you decide the 2020 Nissan Versa is right for you, all that's left is to choose your trim level from one of the top Nissan dealers in the Omaha, NE area, you'll enjoy an exceptionally easy car buying experience.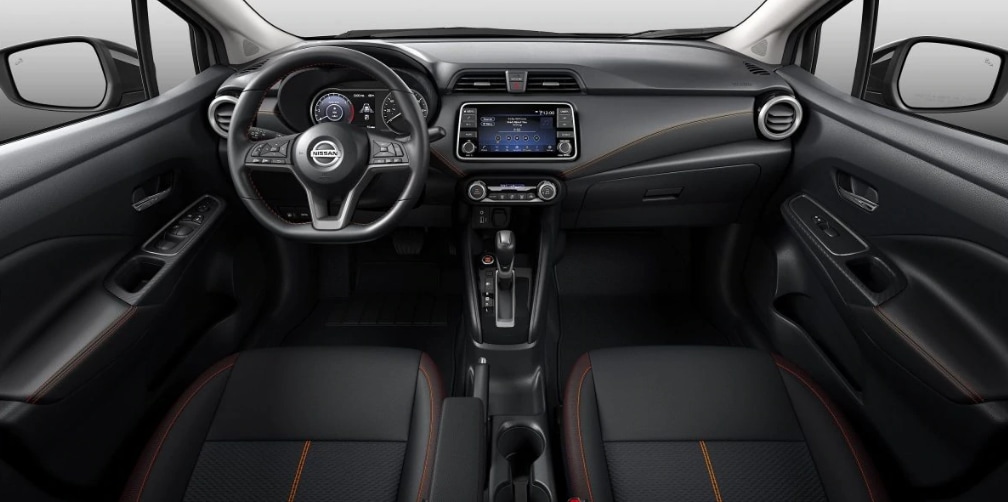 2020 Nissan Versa Safety and Special Features
Ready for more good news? The 2020 Nissan Versa is also a powerhouse when it comes to safety. The brake assist system and Vehicle Dynamic Control are just two examples of technologies that work to keep your vehicle firmly on the road.
Safety/Special Features:
Automatic Emergency Braking
Hill Start Assist
Intelligent Cruise Control
NissanConnect®
Android Auto® or Apple CarPlay™
Navigation System
Additionally, the Nissan Intelligent Mobility™ suite includes driver-assist systems designed to keep everyone safer. For instance, the Automatic Emergency Braking option monitors the distance between your car and the one in front so your vehicle can apply the brakes if a collision seems imminent. Another beneficial safety technology is the Intelligent Cruise Control which can actually sense the flow of traffic and work to keep your car at a safe distance from others.
We suspect you'll also enjoy a little entertainment while driving so you'll be glad to know the 2020 Nissan Versa has Apple CarPlay™ and Android Auto® capability, along with other great available entertainment features.
Buying a 2020 Nissan Versa
Not only will you find a great deal on a new 2020 Nissan Versa here at Woodhouse Place Nissan, but you'll also discover we're a full-service dealership. We offer a Nissan service center and a selection of Nissan parts and accessories. You'll find us at 8508 South 145th Street in Omaha, NE. See you soon!