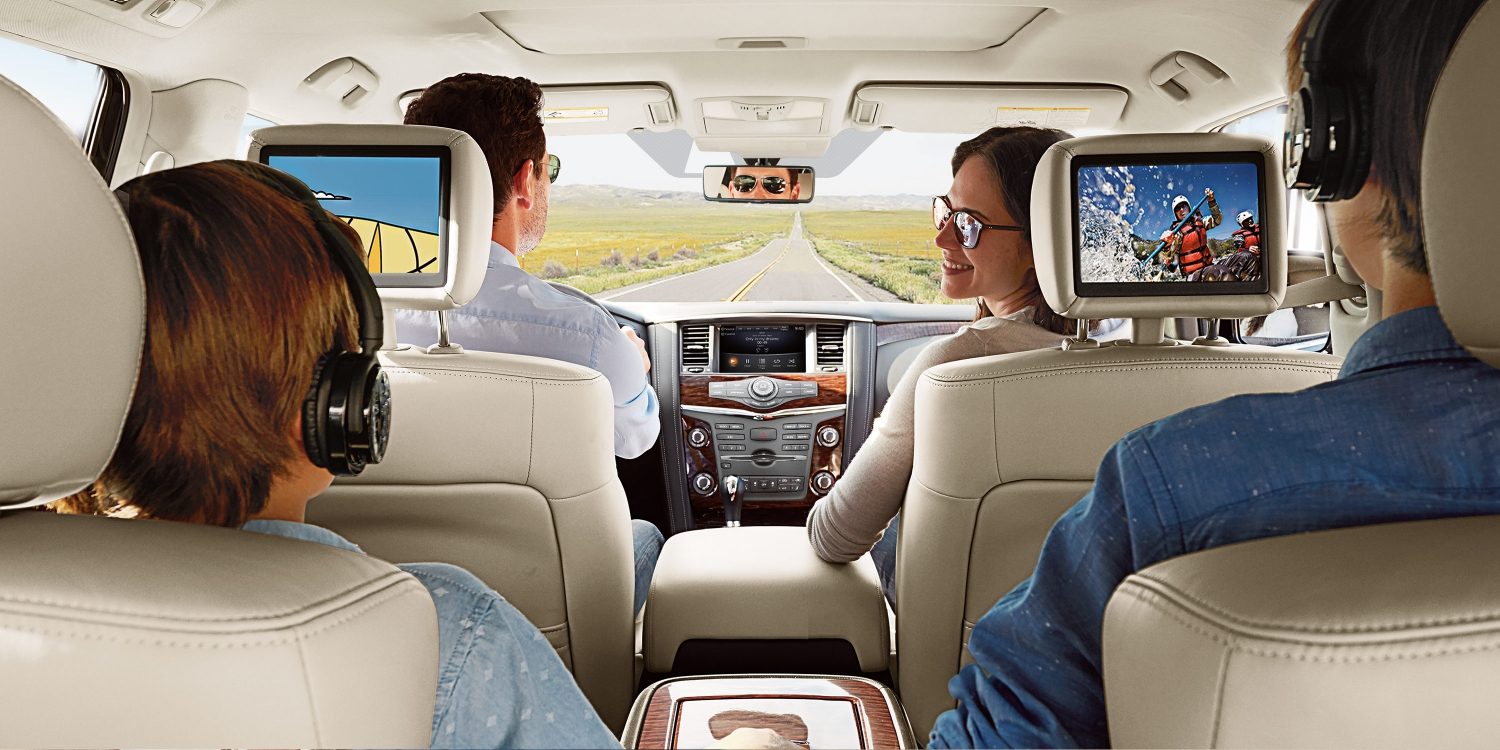 Why bother with anything else other than the 2019 Nissan Armada SUV when considering an upgrade for your growing family? The Nissan Armada has it all in spades, from its spacious interior to its overwhelming performance. This full-size SUV can make life so much easier when the biggest challenge you have is making sure your growing family is safe and comfortable every time they step inside their vehicle.
Interior Space
When it comes to individual comfort, meaning that every person sitting in your SUV is comfortable by their own standards, the interior space in the Nissan Armada is one of the most comfortable in its class. That's because the space inside is huge for all types of families, whether it starts with toddlers and infants or Labradors and terriers. The spacious Nissan Armada can only be fully appreciated in person.
Safety First
The available safety features in the Nissan Armada is long and each feature is made to give you the peace of mind that you crave each time you drive with your family. Take, for example, the Lane Departure Warning which alerts you of accidentally veering off your lane and into another lane where a car maybe present. This type of feature is what makes the Nissan Armada one of the safest in its class.
Performance Is Key
The Nissan Armada comes with an available 5.6-liter V8 motor with an automatic transmission and available all-wheel drive. To us, at Woodhouse Place Nissan, all we hear when we read that sentence is that the Nissan Armada is performance driven to the utmost degree.
So if you're asking, "Where is the Nissan dealer near me?" look no further than our address which is 8508 145th Street. We hope to see you soon!