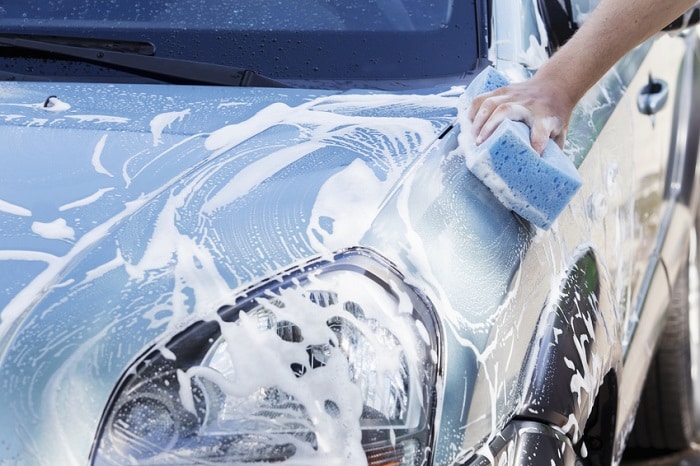 We're all a little bit tired of the winter season by now as we start to dread words like "snow" and "ice." Thankfully, a new season is around the corner and it's one of the better seasons of the year because it takes us out of the cold. At Woodhouse Place Nissan, we cannot wait to get behind the wheels of our cars, trucks, and SUVs, and drive and cruise around under some better weather. But before we do anything, we make sure our vehicles are prepared for the spring. Here's some tips to help you do the same:
Air Conditioner Service
Air conditioner systems in all cars are prone to dirt and debris. So before or at the start of spring, take your vehicle to our Nissan service center where we can help you clean your car's air conditioning system and get you ready for the warmer weather.
Car Wash
Road salts can get deep into the wheel wells and really erode the gloss on your vehicle's paint. All of which is why highly recommend getting your car washed thoroughly to get rid of all the road salts that have accumulated all over your car from the past three months' worth of driving. This can prevent rust, which can sometimes be irreversible.
Tire Rotation
As we all know too well, the roads during winter endure some major damage, worst of which is the breaking of the roads, leaving pot holes in the most dangerous of places, leaving our car's tires vulnerable to uneven wear. So we highly recommend rotating your tires so the wear can be evened out among the rubber.
Thankfully, you have our full staff at your beck and call so we can help you get prepared for spring. Visit us at 8508 S. 145th Street. We hope to see you soon!