Here at Woodhouse Place Nissan in Omaha, NE, we provide a customer-focused car buying experience and we keep looking out for you, even after the sale. Once you've chosen your ideal vehicle from our selection of new and used Nissan cars, you'll enjoy the convenience of our onsite service and Nissan parts departments.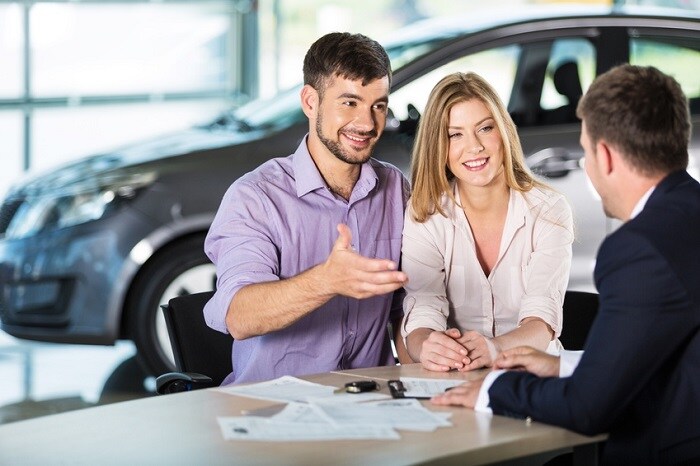 Cars
Q: When is the best time to buy a new car?
A: You may hear car buying myths that claim certain days of the month are better for purchasing a new vehicle. When you choose Woodhouse Place Nissan in Omaha, NE, we treat our customers to exciting new Nissan cars no matter the day, time, or season.
Q: Should I test drive?
A: Yes, we always recommend test drives. Our friendly Nissan dealership sales team is ready to help you try out any new or used Nissan vehicle that interests you and will demonstrate all of the bells and whistles.
Service & Parts
Q: Can anyone use your Nissan Service Center?
A: Absolutely! Our Woodhouse Place Nissan dealership offers a convenient service and parts center that is open to anyone that needs vehicle maintenance and repair.
Q: Do I need an appointment?
A: Yes, it's best to make an appointment or at least call ahead at 866-815-1023 to make sure we can accommodate you on a particular day.
Finance
Q: Do you accept trade-ins?
A: Yes, we're open to considering your trade-in vehicle. In fact, it's smart to bring your trade-in to our dealership because we work hard to offer competitive trade-in values.
General
Q: What are your hours?
A: Our Woodhouse Place Nissan showroom is open Monday, Tuesday, and Thursday from 8:00 AM to 8:00 PM. We're open Wednesdays and Fridays from 8:00 AM to 6:00 PM and from 8:00 AM to 5:00 PM every Saturday. If you need our Nissan Service Center, those hours are 7:00 am to 6:00 pm Monday through Friday and 8:00 AM to Noon on Saturday.
Q: What can your dealership offer me?
A: We're proud to be a full-service Nissan dealer, dedicated to superior customer service, that can easily handle your entire car buying journey, from test drives to financing and maintenance. Visit us today at 8508 South 145th Street in Omaha, NE.