When you visit our Woodhouse Place Nissan dealership in Omaha, NE, be prepared to enjoy a truly exceptional customer experience. Our showroom is a great place to learn about our new Nissan cars for sale including the attractive and versatile 2019 Nissan Rogue. We're one of the largest and best Nissan dealerships in the area so come in today and let us take care of you.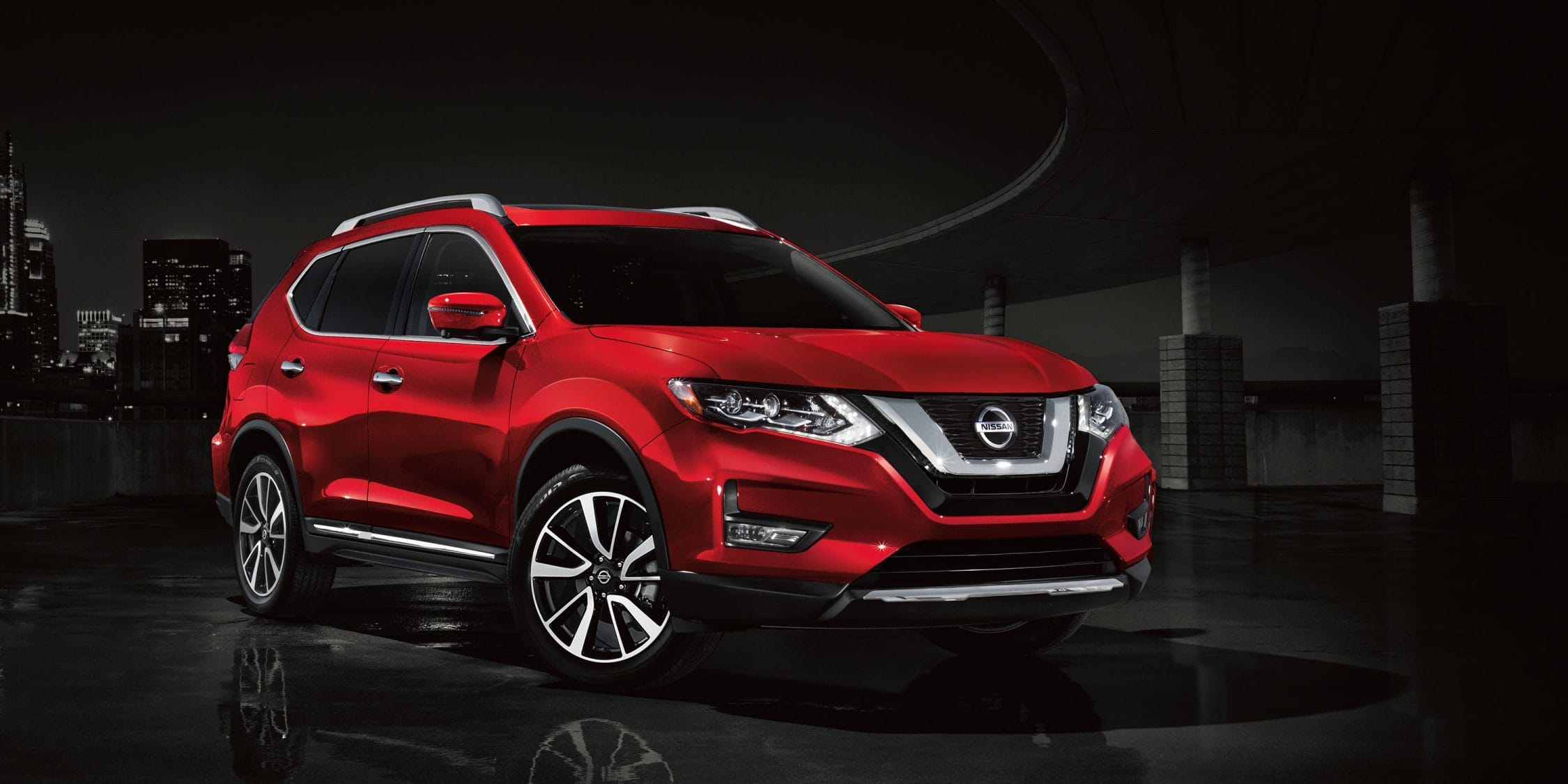 The 2019 Nissan Rogue
Whether you're hoping to choose from our 2019 Nissan cars or SUVs, our Nissan dealership staff has you covered when it comes to information and test drives. W e'd love to show off the 2019 Nissan Rogue so you can discover how this SUV rises above similar models like the Honda CR-V or Toyota RAV4.
Client model details at a glance:
2.5-liter engine
170 horsepower, 175 lb-ft of torque
Transmission: CVT
29 mpg combined
So, hop in the driver's seat and experience the technically advanced 2.5-liter engine with a Continuously Variable Transmisson. Plus, the 170 horsepower and intelligent all-wheel drive give this compact SUV all the capability you need. In fact, the 2019 Nissan Rogue is full of other smart innovations like intelligent cruise control, a 7.0-inch LCD monitor, rear parking camera, and much more.
The 2019 Honda CR-V
If you're considering other brands of compact SUV, the 2019 Honda CR-V is slightly similar to the 2019 Nissan Rogue. Both have powerful engines and modern transmission systems. The Nissan Rogue tends to stand out due to the curved and eye-catching exterior design as well as the smart driving technology. And, the wealth of standard safety and entertainment features including Apple CarPlay™ make the 2019 Nissan Rogue a must-have SUV.
Competitor model details at a glance:
The 2019 Toyota RAV4
Another model that may be comparable to the 2019 Nissan Rogue is the 2019 Toyota RAV4. You'll notice the Toyota model has a slightly larger engine and the performance specs seem to be geared toward utility rather than overall driving comfort. The 2019 Nissan Rogue offers a spacious and luxurious interior with available leather touches and quilted seating that's superior to the Toytoa RAV4.
Competitor model details at a glance:
Once you stop into our Woodhouse Place Nissan dealership in Omaha, NE, you'll discover that the 2019 Nissan Rogue SUV has it all. Once you purchase your new 2019 Nissan Rogue, let us help you maintain it at our Nissan service center. You'll find us at 8508 South 145th Street in Omaha. Come in today!