Check out our convenient Nissan service center where our highly trained technicians perform much-needed maintenance services and repairs.  
Why it's Important to Keep Up with Vehicle Maintenance
Our Nissan Omaha location is the perfect place to turn to for vehicle maintenance needs. Once you make the big decision to purchase a new car or truck, it's important to take care of your investment. And, one of the best ways to promote a longer life for your car is to keep up with routine service appointments.
Why it's important:
Can prevent unexpected repairs
Helps maintain proper fuel economy
Keeps vehicle running smoothly
We encouarge you to visit our Woodhouse Place Nissan service center in Omaha, NE and talk to our technicians about your vehicle's maintenance plan. You should stick to the manufacturer's maintenance schedule for optimal performance.
Not only will proper maintenance help your car or truck stay in top running condition, but you'll also enjoy a higher level of safety. How? Regular inspections and maintenance work can spot things like worn tires, aging brake parts, etc. You'll appreciate the chance to replace these types of Nissan parts before a sudden repair is needed.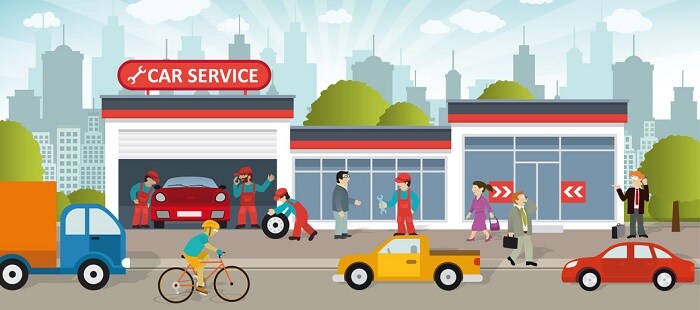 Service Center
So, we hope you check out our Woodhouse Place Nissan service center soon. We invite you to stop in and see our large menu of services including oil changes, engine tune-ups, alignments, and many others. If you're unsure what services your car or truck needs, just talk to our friendly Nissan service center staff. We'll advise you on when to come in for the recommended services like filter changes, brake inspections, fluid flushes, and more.
Services we offer:
Brake Inspections

 Oil Changes
Fluid Flushes
We have even more good news. When you visit our Nissan dealership service and parts center, expect to experience exceptional customer service. We provide a comfortable waiting area and we even offer above-and-beyond services like exterior washes and interior detailing.
Give us a call at 866-815-1023 to schedule your next maintenance appointment. Or, use our convenient online Nissan service form. We use genuine Nissan parts and you can feel confident your car is in good hands here at Woodhouse Place Nissan in Omaha.
Stop by today and browse our lineup of 2020 Nissan cars. Because we're a top Nissan dealer in Omaha, NE, we provide a customer-oriented sales and service experience where you'll be treated like family. Come in to our location at 8508 South 145th Street in Omaha, NE.