2022 Nissan GT-R Specs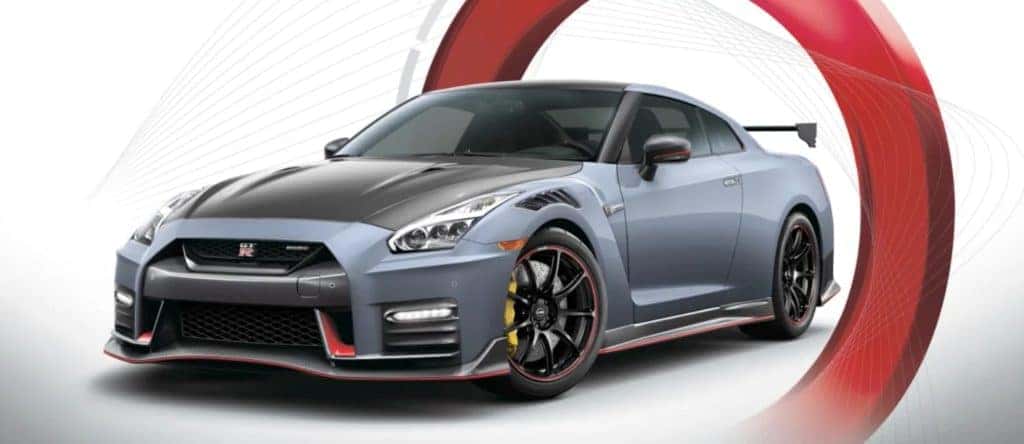 If you're on the hunt for a sports car that perfectly blends form and function, consider the brand-new 2022 Nissan GT-R, starting at $113,540 MSRP. This 2022 model is built with performance in mind and bolsters itself as an iconic sports car thanks to a unique midship platform that places the engine further back in the chassis for improved handling. To learn more about the 2022 Nissan GT-R, visit us at Woodhouse Place Nissantoday.
Super Performance
The 2022 Nissan GT-R blazes past convention by ditching the outdated fuel-thirsty engine and replacing it with a twin-turbocharged engine that focuses on both power and efficiency. You'll get a 3.8L V6 engine that pumps out an impressive 565 horsepower and 467 lb-ft of torque which can be further upgraded to give you a whopping 600 horsepower and 481 lb-ft of torque. 
This engine is completely handcrafted by a single engineer and includes unique additions like an IHI turbocharger with turbo flange attachment points that allow for easy servicing and tuning.
The 2022 Nissan GT-R offers ATTESA ET-S, one of the world's most advanced AWD systems, used in tandem with Vehicle Dynamic Control.
An Advanced Interior
You'll be able to stay completely informed while inside your Nissan sedan thanks to Nissan Intelligent Mobility, a suite of tech features that brings you the latest innovations in connectivity and navigation. At the center of the cabin is an eight-inch touch screen with Apple CarPlay™ integration for easy access to messages, music apps, and more. The Nissan Navigation System includes options for 3D map view in select supported cities.
The 2022 Nissan GT-R also comes with a plethora of advanced safety features such as Vehicle Dynamic Control and a traction control system that can sense your wheels spinning and respond by reducing your throttle for a better grip on the road. You'll also get real-time tire pressure information with the tire pressure monitoring system.
For a premium feel in the cabin, choose the available semi-aniline leather appointments with double-stitched seats.
Visit Woodhouse Place Nissan for More Info
If you're searching for a sports car that offers you legendary performance and cutting-edge technology, come to our Omaha Nissan dealership and see the 2022 Nissan GT-R. We often have Nissan lease dealsavailable, so be sure to ask our finance experts if they have any current specials that apply to the car you're interested in. To see more, visit us today or schedule an appointment online.