Five Nissan Service Essentials to Get Your Vehicle Ready for Spring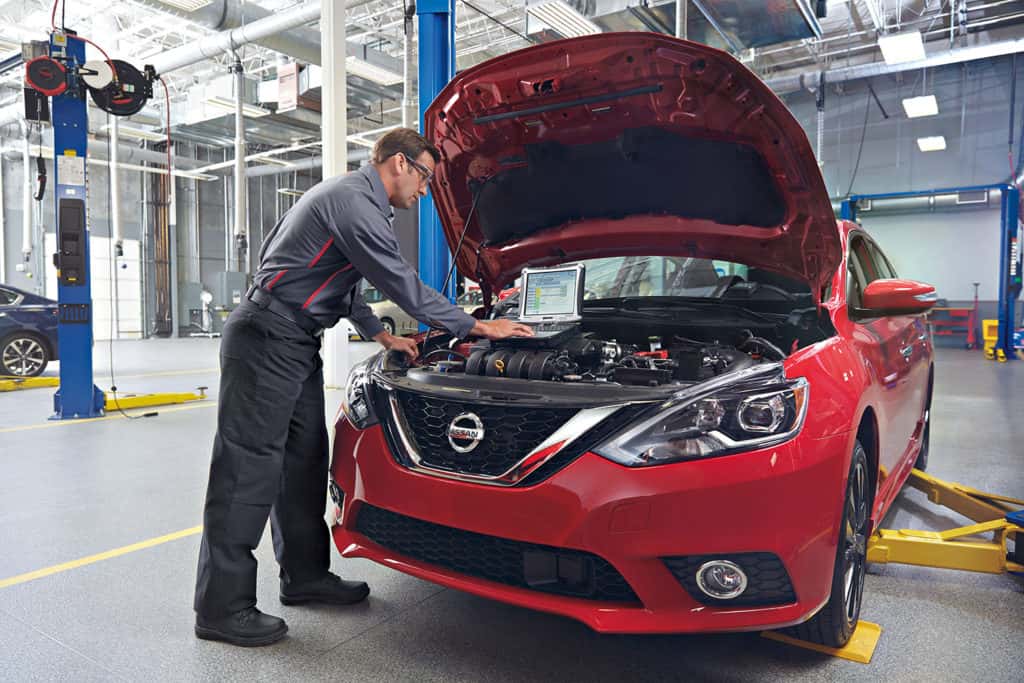 Now that spring is underway, it's so important to make your vehicle spring-ready. Our Nissan service experts at Woodhouse Place Nissan are highlighting a few ways that you can prepare your car for the new season.
Top Off Your Fluids
Maintaining your fluids is an integral part of maintaining your vehicle. Check your fluid levels to make sure they are full. Don't forget to check your recommended maintenance schedule to see if any are due for a replacement instead.
Rotate Your Tires
By regularly rotating your tires, you can prevent them from wearing unevenly. With uneven wear, you may find yourself facing flats more often. So you aren't, quite literally, left out in the rain, make sure you rotate your tires.
Inspect Your Brakes
With all the slick and icy streets over the winter, we put a lot of pressure on our brakes. This can lead to premature damage to your brake pads. Now is an excellent time to replace your brake pads to prevent your brake system from wearing down too.
Replace Your Filters
You also shouldn't forget to replace the various filters in your car. These include your cabin, air, fuel, and oil filters. When your filters are too worn, it doesn't just reduce their efficiency; it can also diminish your vehicle's performance.
Wash Your Car
We know it can seem counterproductive to wash your car during the rainy spring season. However, you want to thoroughly wash your vehicle to get any remaining salt or grime off your vehicle's exterior. Don't forget to also clean out your cabin to give it a refresh too.
Schedule Maintenance at Woodhouse Place Nissan
Do you need any help getting your vehicle spring-ready? Contact us to schedule an appointment with our trained technicians at Woodhouse Place Nissan today!