How an Oil Change in Omaha can Improve Fuel Economy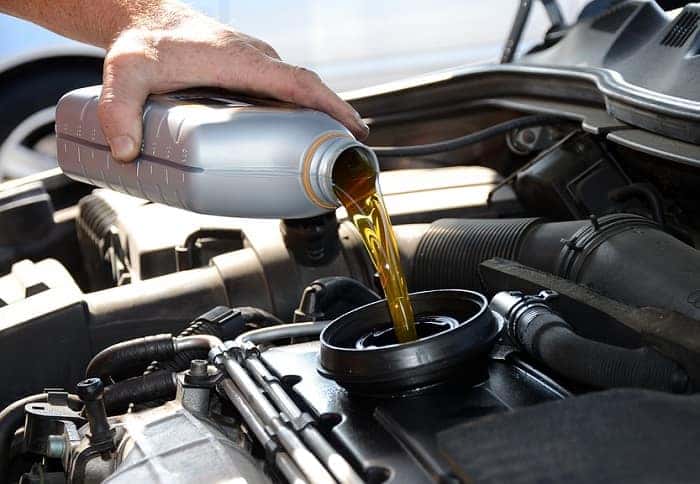 While we can't do anything to control gas prices, there are plenty of ways we can help improve your fuel economy. In fact, a simple oil change in Omaha at Woodhouse Place Nissan can seriously improve your gas mileage.
Are Oil Changes Necessary?
The moving parts of your engine can create a lot of friction and heat. Your engine oil is designed to lubricate the parts to keep them moving freely. Without it, the excessive heat can cause your parts to warp and even cause your engine to fail completely.
Over time, your engine oil will become dirty. It also starts to harden in consistency and can become too thick to move. This is why it's important to routinely replace it.
How Do Oil Changes Improve Gas Mileage?
As we mentioned, your engine oil thickens over time. This doesn't just hamper its ability to do its job. It can also diminish your engine's performance, as it makes it increasingly difficult for your components to operate.
As your engine works harder your fuel consumption increases. Therefore, regular oil changes can certainly improve your gas mileage.
Our Nissan Service Center
When you need quality care for your Nissan car, truck, or SUV, there's no better place to turn than our Nissan service center. Our expert technicians are trained to care for Nissan vehicles so you can be confident you'll leave in a vehicle you can trust.
Complimentary Wi-Fi and cable TV to enjoy while you wait
Fully-stocked coffee bar with refreshments
Free car wash after your appointment (or anytime you'd like to stop by!)
Loaner vehicles available
Towing available in case of a roadside breakdown
Looking to improve your fuel efficiency? Visit our Nissan service center today for an oil change!