Take a Look at the 2020 Nissan Leaf in Omaha, NE
As people become more environmentally conscious, the production and sale of electric cars is starting to grow exponentially. If you are interested in learning more about electric cars, contact Woodhouse Place Nissan in Omaha, NE. The 2020 Nissan Leaf is our featured electric car and serves as one of our most fuel-efficient vehicles.
   
2020 Nissan Leaf Model Details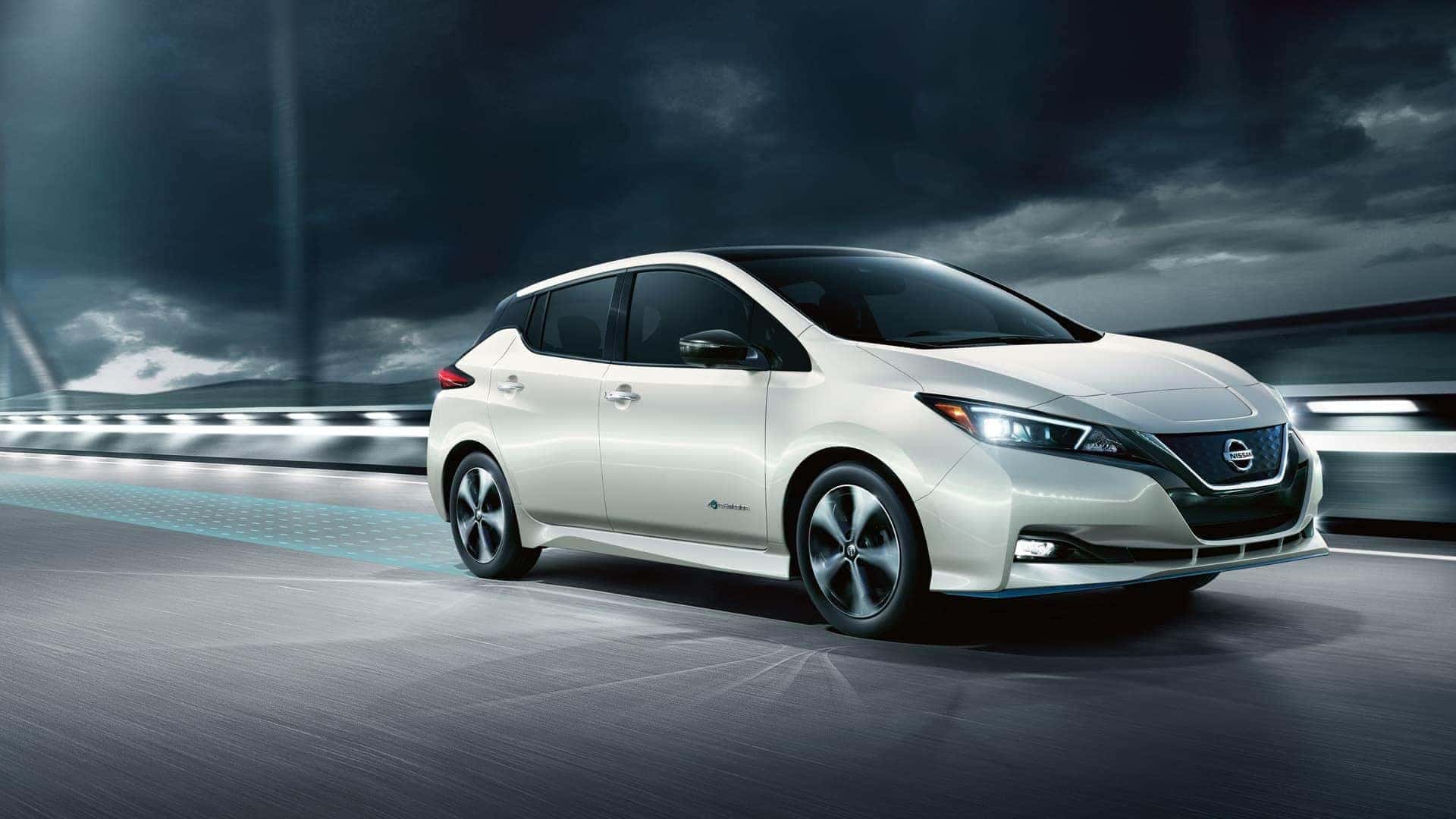 The 2020 Nissan Leaf is a compact electric car that is better for both your wallet and the planet. This model has a driving range of up to 226 miles on a full charge. Depending on the trim level you choose, your vehicle will either have a 40-kWh or a 62-kWh battery.
The new Nissan Leaf can get up to 123 miles in the city and up to 99 miles on the highway, making it a good option for drivers who spend much of their time traveling in the city. Plus, with charging stations spreading across bigger cities, charging your electric car is easy and hassle-free.
Charging times will vary by volt connection, but you can charge your 2020 Nissan Leaf in as little as 7.5 to 11.5 hours. If you are low on time, you can charge your electric car up to 80 percent in just 40 minutes. Plus, the 2020 Nissan Leaf comes in five exciting trims: S, SV, S Plus, SV Plus, and SL Plus. Although this car is technically compact, the interior layout is roomy and offers seating for five. Not to mention, the 2020 Nissan Leaf also has a cargo space of up to 30 cubic feet.
2020 Nissan Leaf Safety and Special Features
This new Nissan model comes with a wide array of standard and available features to provide you with an exceptional driving experience. Standard special features include a four-speaker sound system, three USB ports, an eight-inch infotainment system, and Bluetooth® connectivity. Top safety features for the 2020 Nissan Leaf include forward and reverse automatic emergency braking, forward collision warning, and a rear door alert.
For extra comfort and security on the road, this Nissan model also includes a navigational system, driver attention monitoring, heated front seats, lane centering assist, and a surround-view parking system.
Buying a 2020 Nissan Leaf
If you would like to learn more about the price of a Nissan Leaf, contact Woodhouse Place Nissan. Our Nissan dealers can show you how to charge the battery and walk you through the various trim levels. To view our current Nissan lease deals, check out our website today!