Getting Down To Business With Nissan Commercial Vehicles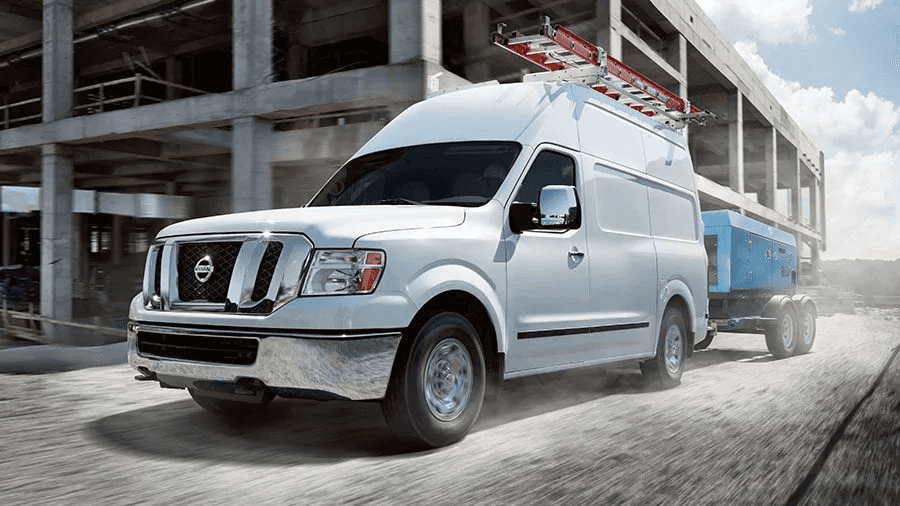 While the Nissan name is often associated with personal vehicles like the Nissan Rogue SUV or Nissan Altima sedan, we also offer a wide range of commercial vehicles to keep you in business. Whether you need a full-size Nissan van or a heavy-duty truck, we've got your business covered. Come in to see our selection at Woodhouse Place Nissan.
Nissan Trucks
The Nissan Titan truck is the one you want in your corner for any tough job. It's rugged and capable of handling whatever you can dish out. 2020 produced an All-New edition that improved on some already impressive stats.
It comes with a standard 5.6-liter V8 engine that produced 400 horsepower and 413 lb-ft of torque. Paired with a 9-speed automatic transmission, you'll be able to tow up to 9,370 lbs, with a payload capacity of up to 1,680 lbs. If that's not enough to handle your workload, the Nissan Titan XD gives you a towing capacity of up to 10,950 lbs and a payload capacity of up to 2,470-lbs.
NV Cargo Van
The Nissan NV Cargo van is ready to help you get the job done. The NV1500® impresses with a standard 4.0-liter DOHC 24-valve V6 engine that produces 261 horsepower and 281 lb-ft of torque. It's built with body-on-frame construction and includes 50/50 split rear doors for easier loading and unloading.
It offers 234.1 cubic feet of cargo volume and a passenger volume of 68.3 cubic feet. The Nissan NC Cargo Van is available in a Standard Roof or High Roof edition, which increases cargo volume up to 323 cubic feet.
NV Passenger Van
The Nissan NV Passenger Van manages to be sleek, stylish, and practical. This Nissan full-size van comes with the same standard 4.0-liter V6 engine. You can also choose the available 5.6-liter V-8 engine that boosts performance to 375 horsepower and 387 lb-ft of torque. This van offers seating for up to 12 passengers.
You also get up to 324 seating configurations, including a fold-down front passenger seat and removable split rear seats on the 2nd, 3rd, and 4th rows. There's a standard 4-way adjustable driver's seat or an available 8-way adjustable driver's seat.
Take Care of Your Commercial Vehicle Needs
If you're ready to buy a new commercial vehicle, get directions to our Nissan dealership in Omaha, NE and then come in for a test drive.